AI Goes Industrial
Published on: June 19, 2023 | By: Brendan O'Callaghan, Executive Vice President for Manufacturing and Supply, Sanofi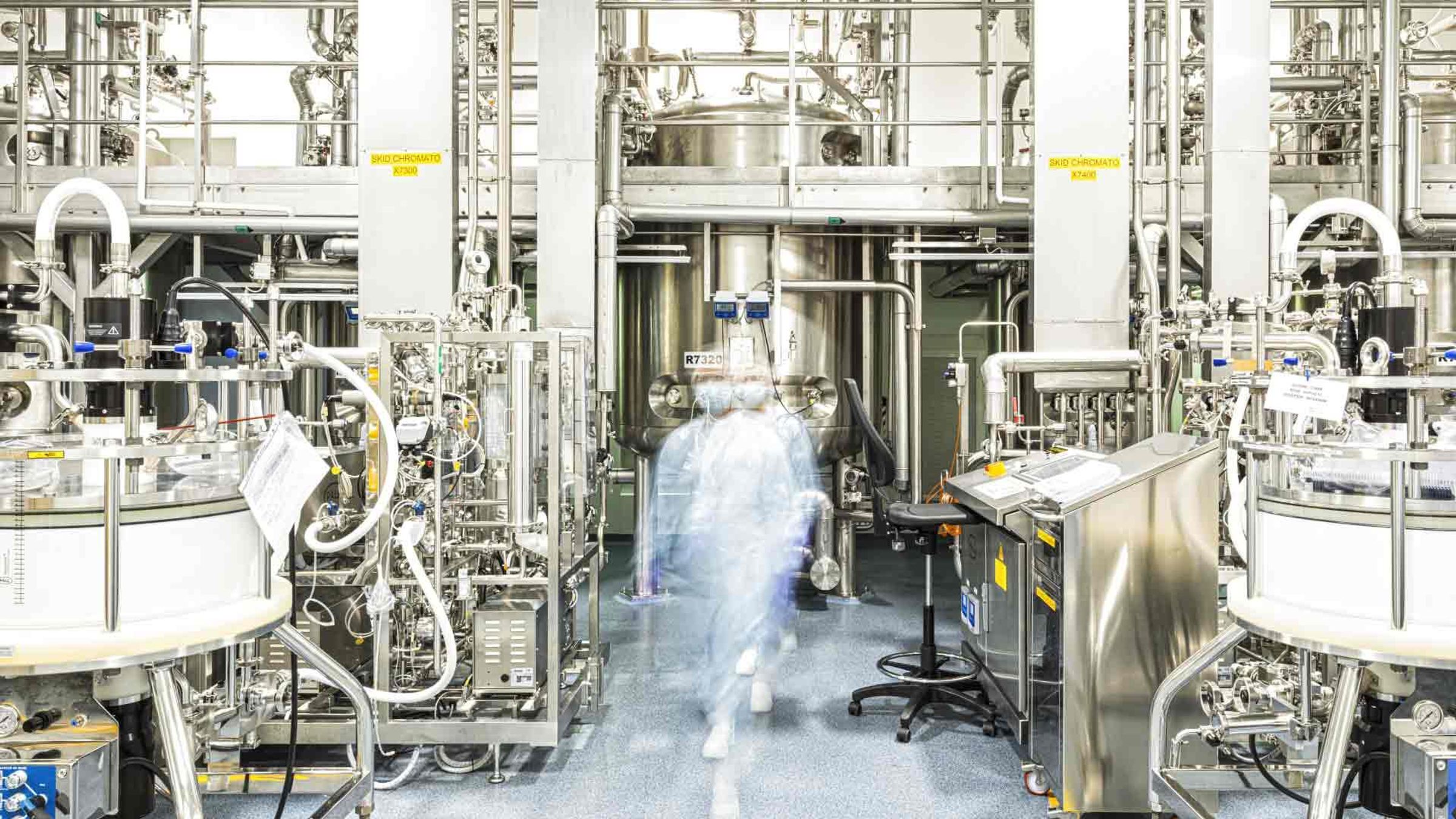 Simplify, standardize, digitize. Manufacturing and supply operations at Sanofi are drawing on advances in Artificial Intelligence (AI) to produce life-saving medicines and vaccines to millions of patients and communities to live longer and healthier lives around the world faster, smarter, and more sustainably.
Manufacturing and Supply, maximized
At Sanofi, staying on the cutting edge is about more than just molecules. If our breakthrough discoveries and treatments are meant to truly transform lives, Manufacturing and Supply must keep pace. Enter AI. From accelerating time to market, to maximizing manufacturing performance, to improving quality and building sustainability into our operations, advanced digital solutions are enabling us to transform the practice of medicine.
Shifting up gears with AI
Manufacturing and Supply teams at Sanofi must work like a racecar pit crew: independently yet collaboratively, separately yet in-sync. So, who better to learn from than Formula 1 racing teams? Since any major strategic shift starts with mindset, we enlisted McLaren Racing to help accelerate manufacturing operations at Sanofi, channeling F1 best practices like speed, agility, teamwork, and continuous improvement, leveraging hot and cold feedback sessions to help us build a culture of high performance as we strive to become a best-in-class Manufacturing & Supply network in the bio-pharmaceutical industry.
McLaren personifies high performance in a fast-paced, ultra-competitive environment, leveraging advanced data-driven analytics and precision engineering to gain a winning edge. Accelerating our performance in this same way will help us deliver our medicines and vaccines more reliably, at higher quality and more competitively, so we can further expand the reach of our medicines around the world.
Brendan O'Callaghan
Executive Vice President for Manufacturing and Supply, Sanofi
When this new mindset meets a suite of AI-enabled tools at our manufacturing facilities, potential becomes powerful new production solutions. With our connected factories, we're rolling out data and digital solutions that are helping our teams act faster, spot and mitigate risks much earlier and improve quality and supply resilience, so we can better support the patient communities we serve around the world. Take Deviations Management for example (essentially, pharmaceutical quality control). Deviations fall under different categories, of which minor deviations make up the highest proportion. By equipping Sanofians with AI & ML capabilities that allow us to search for and learn from similar deviations at other sites, or in the past while automating the review and trending of minor deviations, we've managed to reduce closure time by 60%, lowering cycle times and boosting productivity while strengthening quality and supply reliability.
And thanks to AI, we're simultaneously maximizing yield—which translates into more doses produced to benefit even more patients around the world. With SimplY, our AI-powered yield analytics platform, Sanofians on our manufacturing sites spend exponentially less time crunching data themselves, and more time taking action based on data insights. By proactively assessing data trends and identifying production outliers, we can optimize the use of raw materials and improve output leveraging SimplY's insights to improve quality, at higher yield and lower environmental impact.
AI in service of patients, our people, and our planet
Weaving AI through Sanofi's manufacturing operations means Sanofians have more time for their most important mission: chasing the miracles of science to improve people's lives. By tasking smart tech with time-consuming data analytics, our teams can focus their energy on finding solutions that raise the standard for the healthcare industry as a whole.
Explore more
Manufacturing and Supply
We're committed to raising the bar for manufacturing and supply.
Grassroots Manufacturing Solutions for a Healthier Planet
We are taking actions that bring us closer to our interim objective of becoming carbon neutral by 2030.