Sanofi x Viva Tech 2023: Artificial Intelligence, Real-Life Impact
Published on: June 12, 2023 | By: Emmanuel Frenehard & Pius Hornstein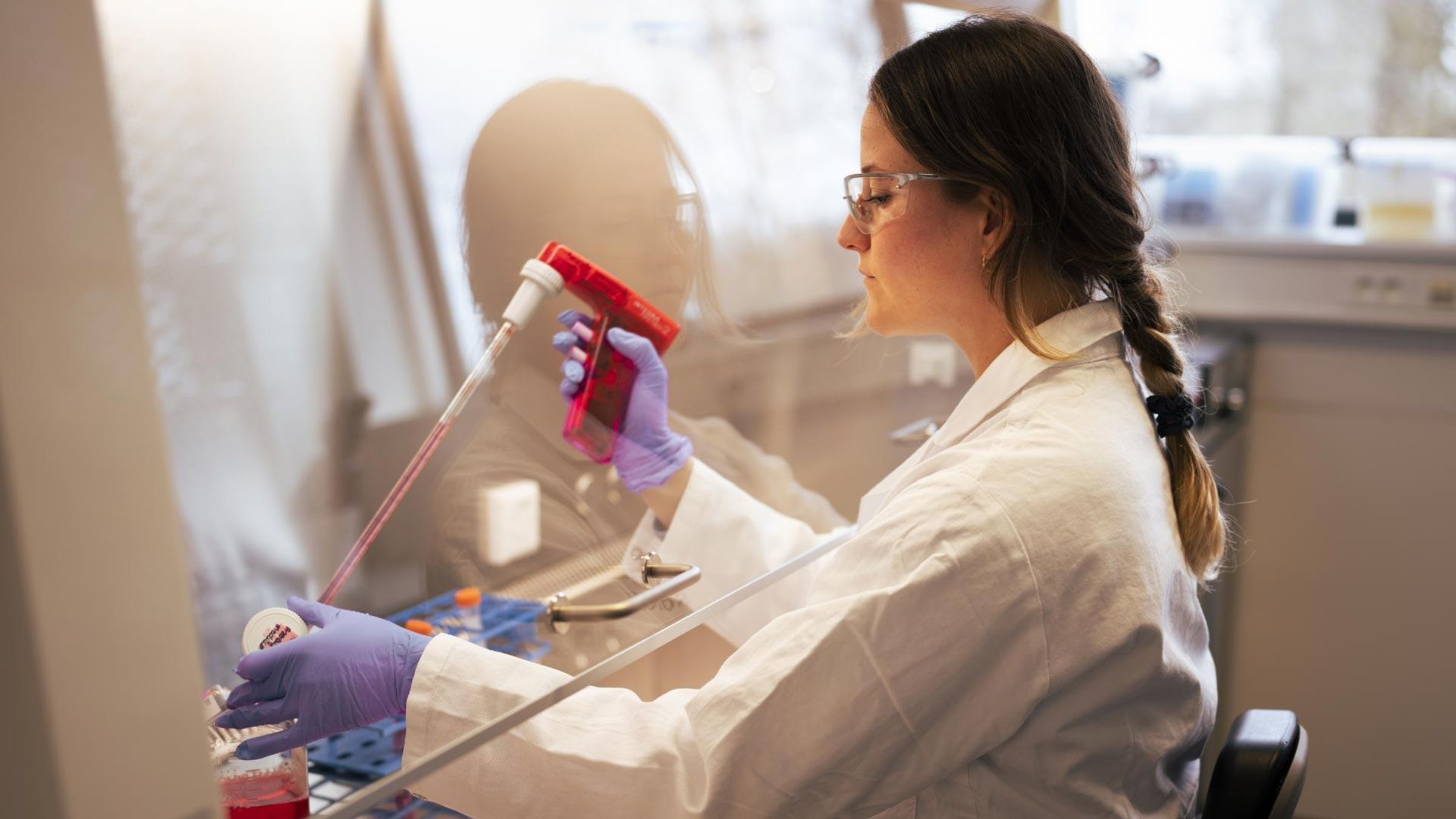 If knowledge is power, then the right data powers the best decisions. Across Sanofi, we're harnessing data-driven AI innovations to blaze bold new trails for the entire industry—transforming the practice of medicine, empowering healthcare professionals, and better serving patients.
Speeding towards the future of healthcare
At Sanofi, we're launching into a digital-first future, full speed ahead. As seamless, tech-centric experiences increasingly shift from exception to expectation, the healthcare industry must keep up. As a longtime leader in its space, Sanofi is not only embracing the momentum, but accelerating it. Our goal: To halve the time between a molecule's discovery and the moment it begins improving patients' lives. With every new day, our AI developments are moving us closer and closer to the finish line.
In recent years, the healthcare landscape has shifted dramatically. And only the players who dare to make digital a priority will be invited to shape it. Besides driving Sanofi's modernization, our ever-evolving digital platforms will supercharge our ability to chase the miracles of science in service of improving people's lives. And it's not just R&D, manufacturing, and supply that stand to reap the rewards promised by AI. Our commercial operations teams have already begun tapping into this new technology's power to better interact and engage with patients, partners, and practitioners.

Below, a peek at the ways digital innovation is fueling insight, reach, and impact at Sanofi.
Increasing impact through better interaction
For healthcare professionals, "engagement" is more than just a buzzword. It's the cornerstone of good care. From partners, to providers, to patients, a strong sense of engagement fosters increased impact at every level—which means better healthcare outcomes for all. Launched in 2022, Sanofi's internal startup, the Digital Accelerator, is leading the way in delivering a suite of digital tools poised to revolutionize omnichannel engagement, effectively reducing the distance between patients and their treatments.

"Our Digital Accelerator is modernizing all of Sanofi, both in terms of what we can do and how we do it. The team is made up of digital experts from all over the world, and we work closely with the rest of the company to build tools that improve people's lives. We get there through collaboration, curiosity, and thoughtful risk-taking." – Emmanuel Frenehard, Head of the Digital Accelerator, Sanofi
Meanwhile, the Omnichannel AI Engine launched in 2022, provides our teams with actionable insights, suggesting how best to reach out to customers and healthcare professionals. It leverages AI to provide more than 2,000 field representatives with the "next-best-action" when connecting with partners. Since launching, we've already reached more than 90,000 HCPs through targeted and tailor-made engagement plans.
Going all-in with AI
Trusted, timely information about treatments and disease improves outcomes and even saves lives. By putting the power of AI behind our commercial platforms, we're able to bring these invaluable insights to even more patients and healthcare professionals. Curious about all the ways Sanofi is leveraging AI to transform the practice of medicine? Join us at VivaTech 2023 this month to learn more.