The Next Breath: Advancing Knowledge to Transform Asthma Care
Published on: May 5, 2021 | By: Naimish Patel, SVP, Head of Global Development for Immunology and Inflammation

Naimish Patel, SVP, Head of Global Development for Immunology and Inflammation, talks about the significant impact of asthma on people's lives, and how Sanofi researchers are working to uncover and develop new treatment options.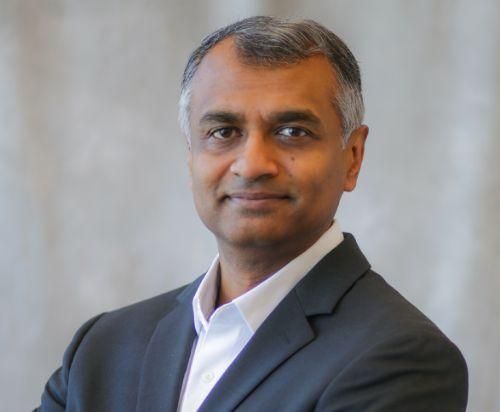 I have dedicated my career to changing the way we treat the millions of people worldwide who suffer from asthma. Formerly as a pulmonary and critical care physician treating patients, and now as head of Sanofi's global development efforts in immunology and inflammation, I have experienced firsthand how advances in research can transform the lives of patients who have literally struggled to take their next breath. And I know we can do more.
Our goal is to improve the long-term health of patients by addressing all aspects of asthma:
treating symptoms,
improving lung function, and
preventing attacks.
To do that, our teams are tackling asthma from every direction, working to understand the disease so we can prevent and control it. Within Sanofi and in collaboration with other companies and universities, we are looking deeply into the biology that causes asthma and investigating why and how patients respond differently to certain therapies.
What causes asthma?
"Asthma" can refer to many disorders, so what causes it might be different depending on a patient's personal biology. But regardless of the type of asthma, inflammation is a major driver of symptoms. Sanofi scientists study the many types of inflammation that could cause asthma symptoms in different groups of people. Some types of asthma are driven by type 2 inflammation, which can be exacerbated by allergens or other factors.
For up to 80% of people with uncontrolled, persistent asthma –those who can never be far from their inhaler–the cause is an overactive immune response called type 2 inflammation. We have learned that for these patients, biologic treatments can improve lung function, reduce attacks and, for some, reduce dependence on oral corticosteroids. But there is no one-size-fits-all treatment. That's why we continue to innovate in type 2 inflammation, seeking new ways to help people who have poorly controlled asthma but might not be ready for biologic treatment.
We also investigate the many types of asthma that are not caused by type 2 inflammation, which may have little in common beyond the symptoms. Because many of these patients do not respond to current treatments, an important part of our program focuses on preventive solutions that could empower patients to anticipate attacks and take the appropriate action.
How do patients contribute to asthma research?
Patient needs vary, so our solutions need to go beyond developing drugs. Knowing the best way to get people the right medicine will make all the difference, and that starts with listening. Patients with asthma are the real experts on their disease, so studying their experiences in different settings is essential for understanding how and why people may need different treatment regimens. We consider not only how they recall the impact of the disease and treatments, but expand this to direct, observational data in both clinical and real-world settings.
Sanofi's clinical trials teams strive to capture a broad range of outcomes, and pair those findings with traditional measures of asthma control such as lung function, exacerbations, and symptoms. At the same time, our precision immunology teams combine data science and genomics with the goal of predicting how individual patients might respond to specific treatments.
Real-world experiences with asthma
The better we can understand the biology of asthma and its real-life impact on patients, the more prepared we will be to progress science toward targeted treatments. A good example of this is the use of biomarker tests. By thinking beyond how a person presents with symptoms to their underlying, molecular biology, we can look for signature genes or proteins that could help identify individuals who may benefit from a specific drug.
In our collaboration with Sema4 and Mount Sinai Health System in the REGAIN study, scientists are using innovative devices and digital tools to collect a range of real-world data from thousands of asthma patients and compare it with each patient's biology and environment. Using machine-learning and bioinformatics, this approach can help us understand how asthma develops, what causes attacks, and how the body responds to treatments in real time. 
What's next for asthma research at Sanofi?
I am excited about the wealth of possibilities for patients as we intensify our work in immunology and inflammation. For example:
We are investigating whether long-term use of existing treatments changes the natural progression of asthma. This is a major consideration for patients with severe asthma, who are at risk for poor lung function, poor overall health, and increased mortality over the long term.
We are exploring whether early treatment in younger people can prevent them from developing more severe asthma as adults. This research is especially important for pediatric patients with type 2 inflammation, who are more likely to have poor asthma control, more frequent asthma attacks, and symptoms that can lead to poor quality of life.
On World Asthma Day, I stand with scientists across Sanofi to reaffirm our commitment to helping families living with this debilitating disease. I am proud of the great strides we've made and inspired to keep our foot on the accelerator. By keeping our momentum in immunology and deepening our scientific collaborations, I believe we will move ever more swiftly toward medicines that can make a meaningful difference in people's lives. That is something I hope everyone can breathe easier knowing.
By Naimish Patel, SVP, Head of Global Development for Immunology and Inflammation at Sanofi
MAT-GLB-2101496 v 1.0 | May 2021