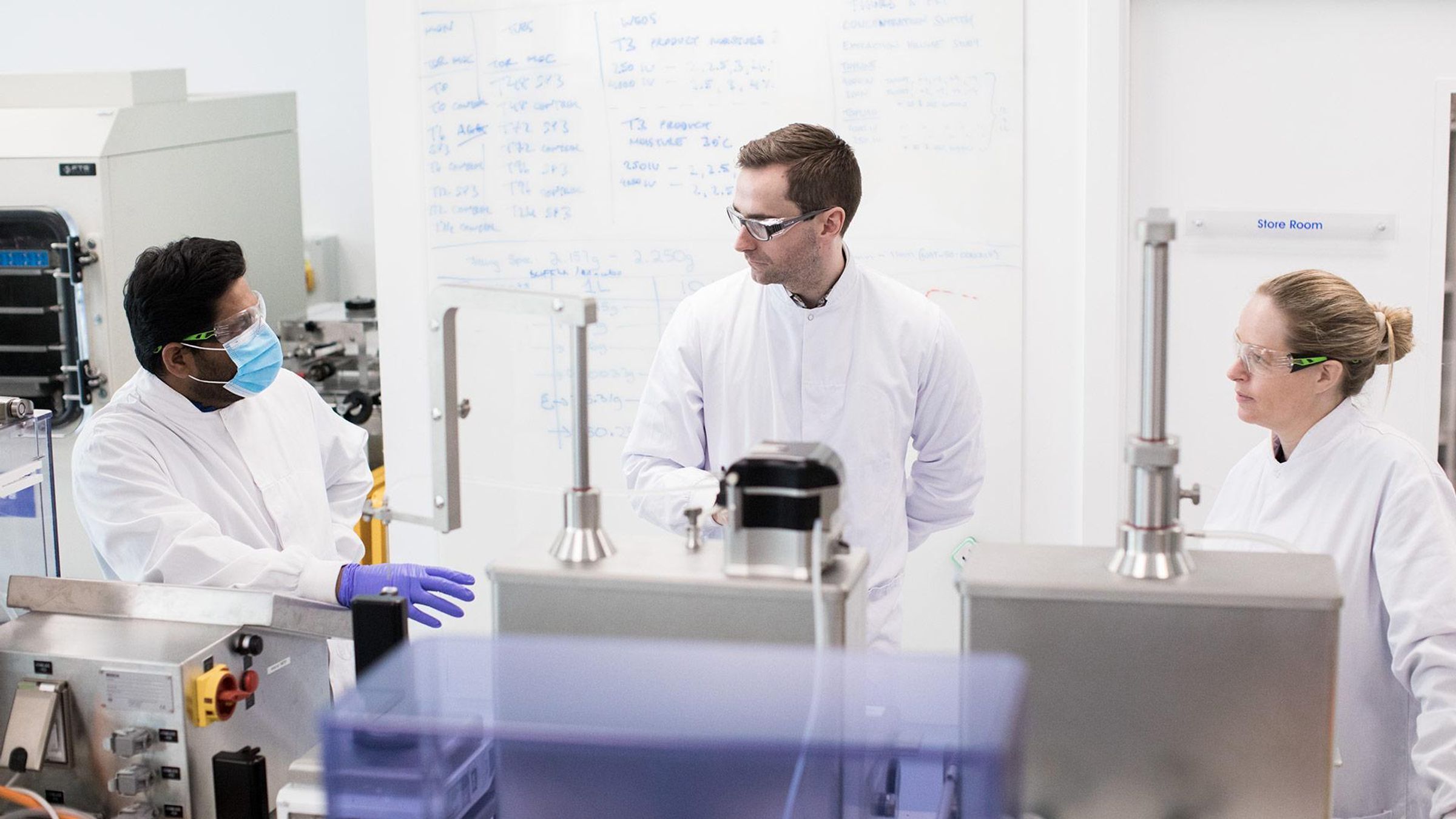 Manufacturing and Supply are the bridge between the science that happens in the research laboratories and the people and communities we serve.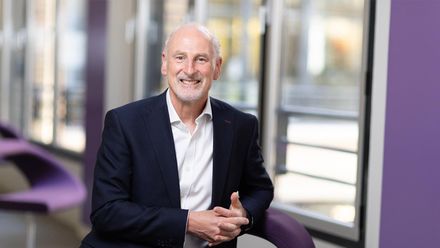 Brendan O'Callaghan
Executive Vice President of Manufacturing and Supply
Our ambition
We're committed to raising the bar for manufacturing and supply. With sustained investment, we're building a global network that brings together talented people and cutting-edge technologies and data to deliver high-quality, affordable, sustainable medicines and vaccines. 
4.8 billion
---
units of medicines, vaccines, and consumer healthcare products produced annually*
€1 billion
---
invested annually in modernizing and digitizing our manufacturing and supply network
170
---
countries served by our distribution operations
* Includes in-house and outsourced manufacturing
Cutting-edge manufacturing technologies and data
As our R&D teams pursue transformative medicines using data, AI, and advanced technologies, our manufacturing teams are taking vaccine and biologic production to the next level.  
Our new Evolutive Vaccines Facilities in France and Singapore will be fully digital and flexible, ready to deploy multiple technologies. That will help us respond swiftly to future pandemics while bringing innovation to public health faster. 
Accelerating our pace to chase the miracles of science
Inspired by McLaren's high performance in a fast-paced environment, we're optimizing our manufacturing and supply operations.  This partnership will accelerate our chase to discover the miracles of science to improve people's lives all over the world.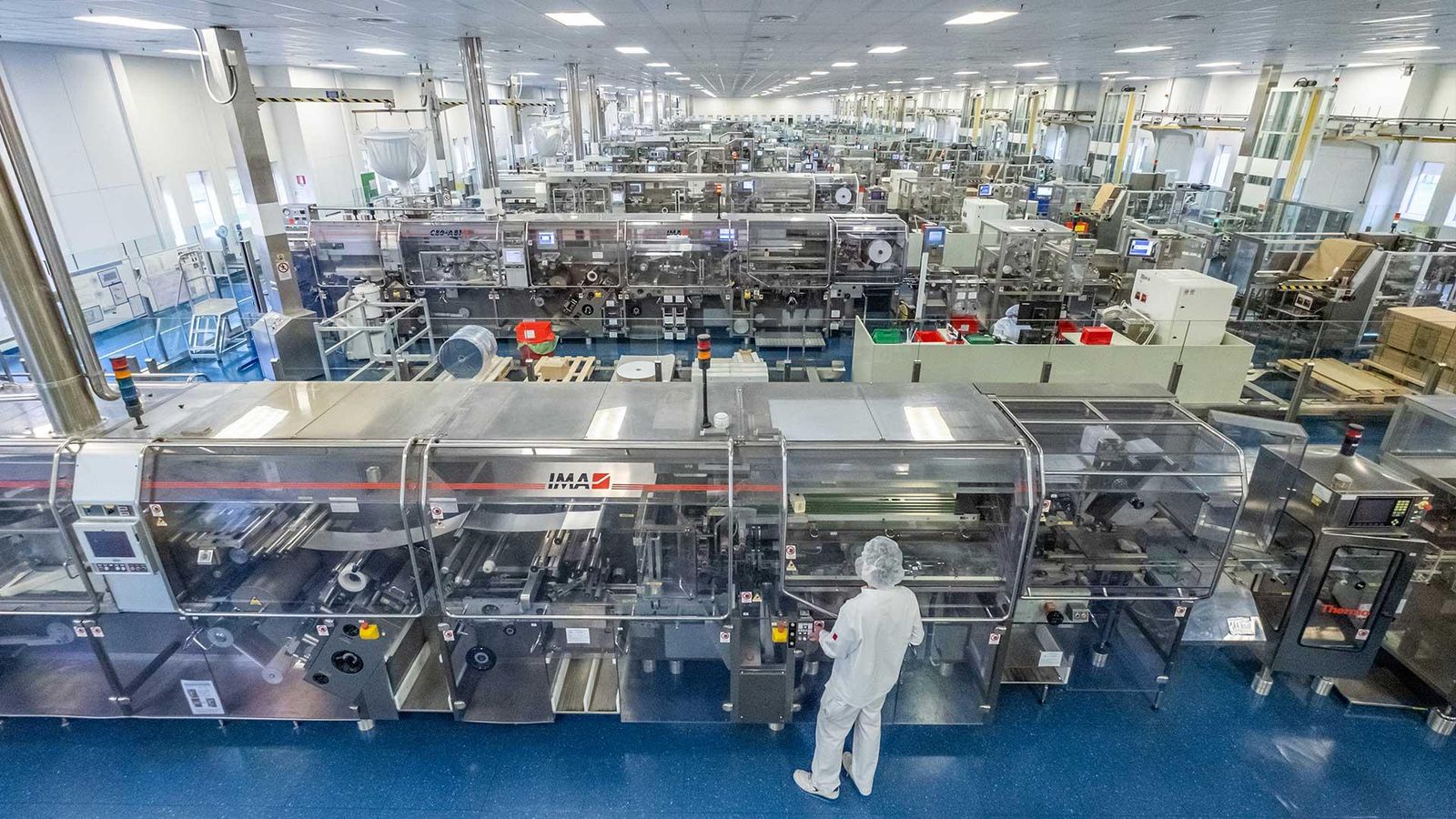 Analytics and expertise make Formula 1 pitstops an icon of efficiency. We're adapting McLaren's approach to model simulations of our changeovers and operations on more than 100 production lines, across all technologies. 
Factories of the Future
Our Factory of the Future model is about fully digitizing to sustain production while minimizing waste and emissions. And we're on track to launch it in 20 production sites by 2025.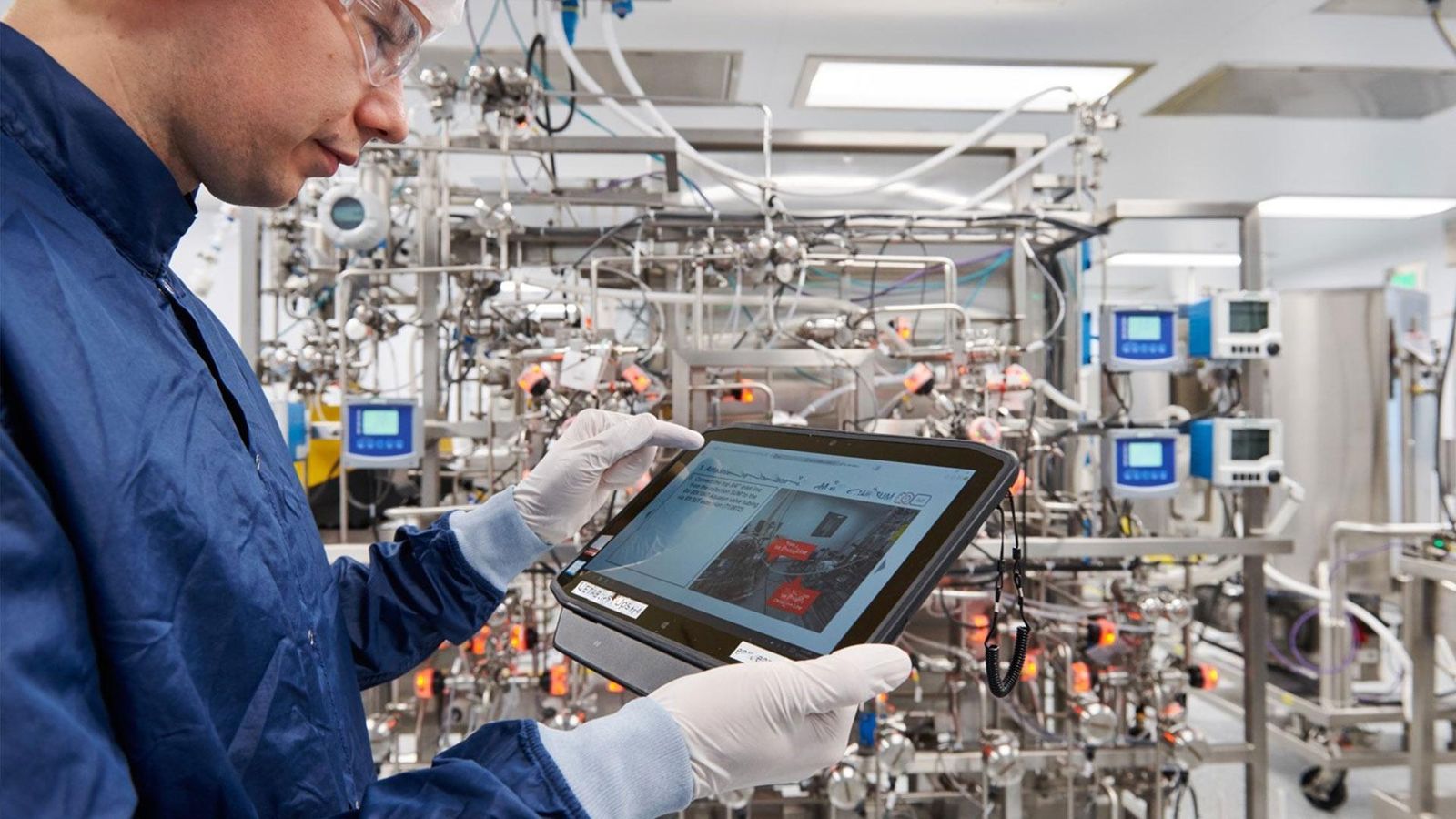 And our sites are Award winners. Our award-winning site in Framingham, MA is among the world's first digitally enabled facilities to use continuous-biologics-production technology. Its end-to-end platform uses millions of points of data captured by sensors to continuously optimize for excellence.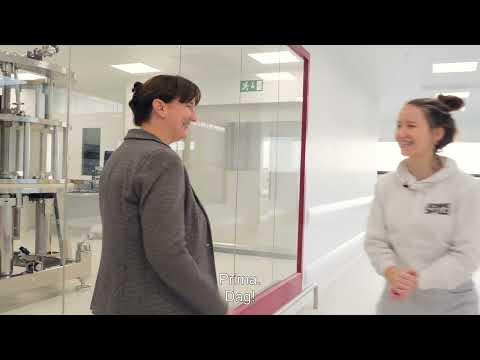 Factory of the Future Awards 2023: Sanofi
Our Belgium colleagues in Geel received the 2023 Future of the year Award. Digital technology is used to collect data in conjunction with science to improve and accelerate the production of innovative biologics. Machine Learning, Artificial Intelligence and cobots in the labs are used to take on repetitive tasks to free up analysts' time for added value tasks. And our Geel site has a 'paperless' production and labs. 
Sustainable manufacturing and supply
We're committed to achieving carbon neutrality by 2030 and have built our path to net Zero emissions by 2050. That means reducing emissions across our full value chain. 
55%
---
reduction in greenhouse gas emissions from our activities (scopes 1 & 2) by 2030
30%
---
reduction in greenhouse gas emissions throughout our supply chain (scope 3) by 2030
100%
---
renewable electricity sourced by 2030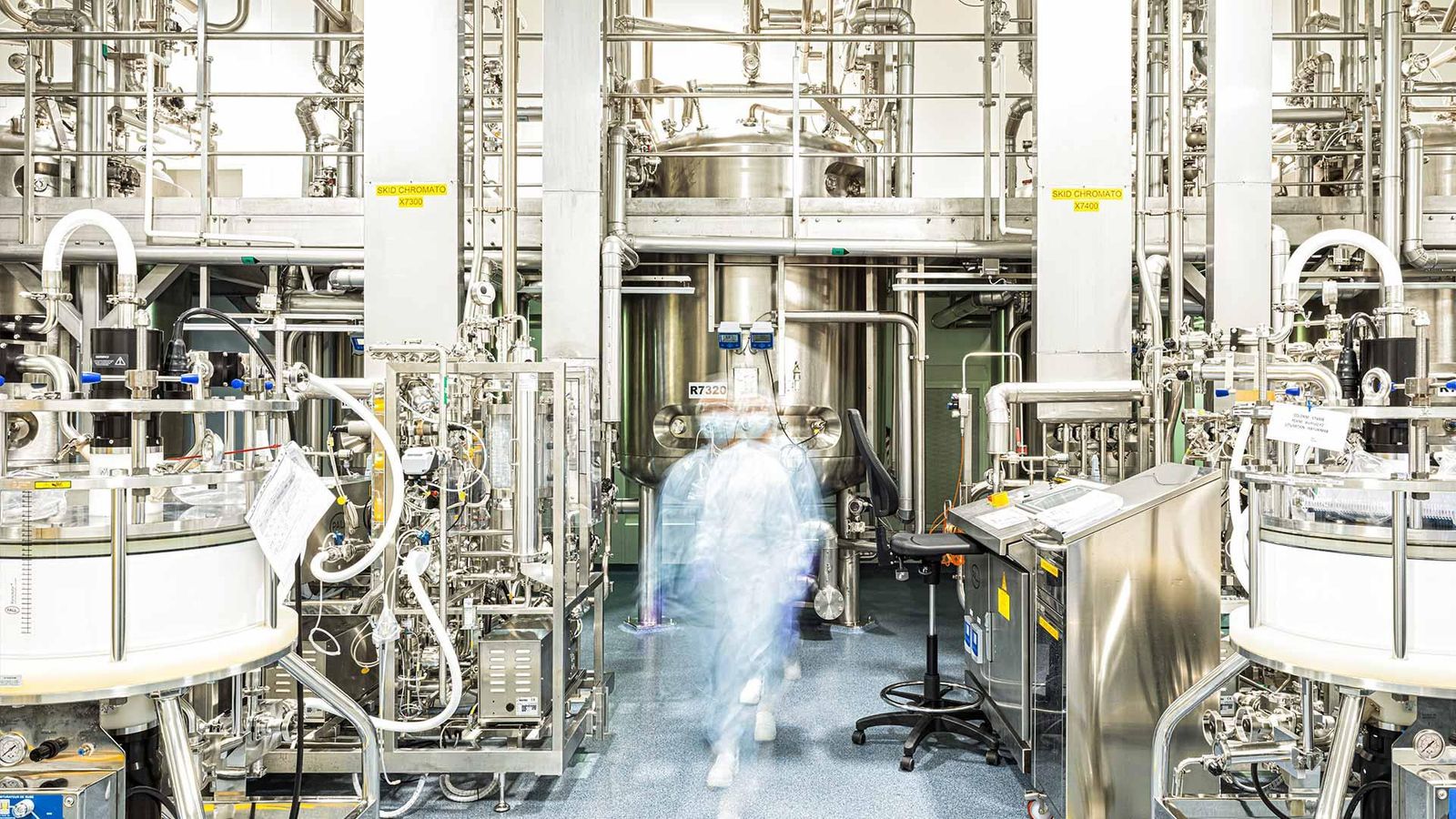 Streamlining for planet care
We're limiting our environmental footprint beyond our four walls by taking action both within the company and with our suppliers. And we're committing to improve the environmental profile of our products. For example, our eco-design approach covers the full life cycle of our products, from raw material extraction and transformation to manufacturing, transportation, and disposal.