How digital technologies are accelerating our drug discovery and development process
Published on: June 19, 2023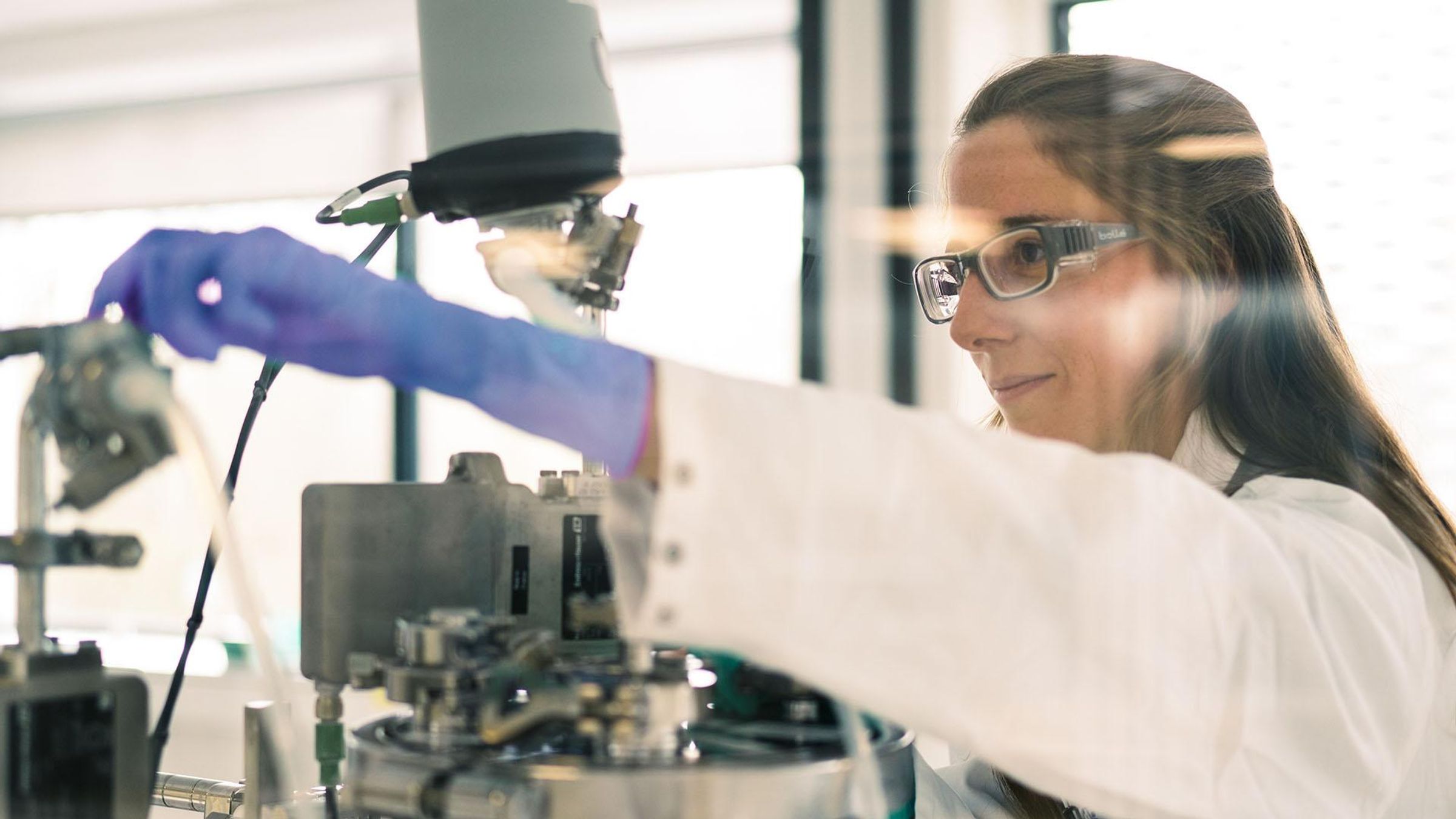 When it comes to clinical research and development (R&D) in the pharmaceutical industry, speed matters; every delay is a setback for patients who are holding out hope for another option to help them manage their disease more effectively. Despite this sense of urgency and responsibility, it still takes over ten years on average for a Phase 1 candidate to progress to regulatory approval and become available for patients.1
Diane Wuest, our Global Head of Digital Research & Development, and her team are disrupting that status quo partnering together with our R&D teams. They are pioneering new ways to infuse digital technology into our science — from the bench to the clinic.
After watching someone close to me diagnosed with Alzheimer's disease slowly slip away, losing memories and cognition, I dedicated my graduate research to improving our understanding of its effects on the brain and how therapy could one day help. The more I researched, the more I realized Alzheimer's — and many other diseases for that matter — are too complex and too nuanced to solve by performing time-consuming experiments to test hypotheses one at a time. Period. I recognized we need advanced technology to help us become more targeted and efficient in our search for drug candidates that could eventually become treatments.
Diane Wuest
Global Head of Digital Research & Development
Today, the chemical engineer-turned-technologist and her team are working to integrate digital capabilities into everyday R&D activities to get treatments into the hands of those who need them quicker. "So far, our integration of digital and R&D is already producing results across the R&D cycle," said Wuest. She shared that digital tools the team are deploying are cutting days to months of time from the traditional innovation cycle.
One of the challenges in developing new therapies has been the lack of druggable targets that could help large segments of patient populations. Diseases are complex, and the only way for scientists to validate a target has traditionally been through experimentation, which takes significant time and effort. To help kickstart that search for new treatments, Wuest and her team have applied artificial intelligence (AI) to help mine larger data sets for novel targets. AI can tackle the complexities of diseases and identify molecular entities — a gene, protein, mRNA or some other molecule — that could be effectively targeted without experimentation. Not only that, but it can predict potential side effects before experimentation. Ultimately, it is saving our scientists from going down fewer dead ends in their R&D efforts.
That's just one example of an efficiency that digital technology can enable in the R&D process. For instance, AI is also helping us to synthesize information during and after a clinical trial. We are now using natural language generation (NLG) to convert our data tables into written content that can be submitted to the U.S. Food and Drug Administration and other regulatory authorities. What used to take a team of clinical writers weeks to accomplish can now be completed in minutes. These technologies are just the tip of the iceberg of our digital transformation as we strive to become a modern healthcare company.
In Wuest's eyes, the line between digital and R&D will blur over time. "End-to-end, seamless digital enablement might have seemed like a long shot just a few years ago, but I am so excited about the future of modern healthcare that we're helping establish." she said. "We are embracing digital transformation, shortening the cycle and, hopefully, bringing the treatments of tomorrow to patients sooner than we ever thought was possible."
Explore more

The AI Revolution in Drug Discovery that Transforms the Way We Develop New Therapies
Learn more about our investments in digital & data science.