Partner Spotlight: miRecule and Sanofi drive the emergence of RNA therapeutics for Rare Diseases
Published on: July 27, 2023
After the race to find a COVID-19 vaccine, researchers set off to explore other disease areas with similar RNA vehicles. miRecule, a US biotechnology company, is on a different path, leveraging advances in RNA therapeutics to find treatments for rare diseases.
Today, Sanofi and miRecule are joining forces to pioneer innovative approaches in rare diseases and drive the creation of new medicines for patients in need.
In 2022, Sanofi announced its partnership with miRecule, combining Sanofi's experience and best practices with the biotech's speed and ability to drive novel therapies forward. And according to miRecule CEO Anthony Saleh, we've only seen the beginning of the exciting potential of RNA therapeutics.
 "As we learn more about patient genetics and data analytics, we can more quickly design and discover new RNA therapies," said Saleh.

Saleh recently joined Pablo Sardi, Sanofi's Global Head of Rare and Neurological Diseases, to discuss the emergence of RNA therapeutics and how they are leveraging other advances in biotechnology to accelerate the development of new treatment strategies.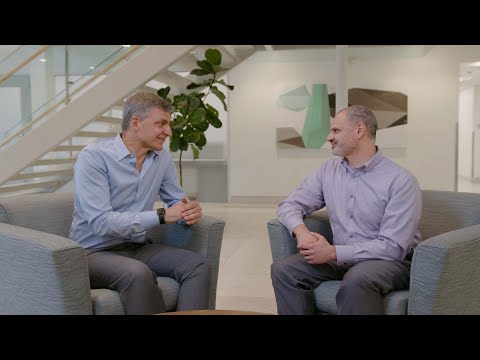 Drawing inspiration from research
Before his career as an inventor and biotech entrepreneur, Saleh earned a Ph.D. in biochemistry from Johns Hopkins University and then worked at the National Institutes of Health (NIH), focusing on microRNA and nucleic acid chemistry. It was during his time at the NIH that he was first drawn to therapeutic design and the concept of RNA therapeutics. Quickly, he determined it was an area he wanted to work in for the rest of his career.
Even back in the early 2000s, Saleh saw RNA therapeutics for their potential to treat diseases caused by genetic mutations. But RNA molecules are particularly large, and transporting these therapies into the right cells remains a consistent obstacle in drug development.
Additionally, a greater understanding of the underlying causes of disease is necessary before researchers can develop an RNA molecule that will target these factors. To solve this problem, Saleh developed a platform that analyzes genomic and outcome data from thousands of patients to find genetic mutations that cause their disease. This was the foundation for miRecule's innovative DREAmiR­TM discovery platform.
"Many of our diseases are caused by mutations either spontaneously or inherited from our parents that result in defective mRNAs that become disease proteins, which cause the disease itself," said Saleh. "At miRecule, we've designed our DREAmiRTM platform to understand using patient data, sequencing data, and expression data, how to design that RNA therapeutic and match it up to correct the underlying disorder for patients."
Working to address a debilitating genetic disorder
Uncovering these underlying drivers is critical to rare disease treatment, where drug targets are especially difficult to access. Such is the case for Facioscapulohumeral Muscular Dystrophy, or FSHD, an inherited muscle disorder and the second most common type of muscular dystrophy. The progressive disease primarily affects younger patients, and today, it has no approved therapies.
Since FSHD is caused by a mutation in a transcription factor, it's particularly challenging to treat with traditional methods such as small molecules and biologics. This leaves RNA therapeutics as a potential breakthrough strategy, and a prime use-case for miRecule and Sanofi.
FSHD in particular is really important for miRecule and myself, as it runs in the family. I happen to be a patient, and I've seen firsthand as patients experience the disease over their lifetime. And to know that we're trying to address this by investigating with a new therapeutic modality and to have that therapeutic coming forward, I think is so important to bring them hope.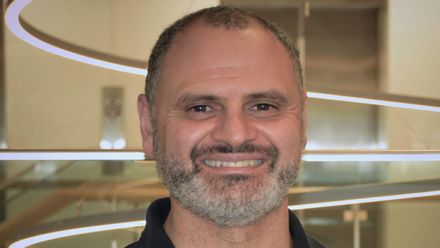 Anthony Saleh
miRecule CEO
Combining forces to help rare disease patients
With this partnership, miRecule's DREAmiRTM platform teams up with Sanofi's Nanobody® technology. Researchers can then seamlessly identify underlying genetic causes of a disease and create potential RNA therapies to directly target these genetic abnormalities. Additionally, they can ensure those RNA therapies are able to target tissues of interest for a wide variety of conditions. The key to applying this new approach lies, as with many contemporary clinical challenges, in patient data.
That's why miRecule and Sanofi are leveraging patient datasets using innovative new tools like artificial intelligence (AI). With these tools, researchers can develop a better understanding of RNA molecules themselves, and chemically modify them with the goal to create a safe and effective drug.
With the potential of this platform, we hope to bring therapeutic solutions to many, many patients. There are more than 6,000 rare diseases and only [approximately] 500 of them have approved therapeutics. So the unmet need, it's very significant.
Pablo Sardi
Sanofi's Global Head of Rare and Neurological Diseases
Collectively, miRecule and Sanofi are on the same page — getting treatments to rare disease patients faster, especially those with a disorder with no approved options on the market.
"The different organizations can bring, different strengths, but also what we are all doing together is having the patients at the forefront of our minds," said Saleh. "[We're two] patient-centric organizations and we're also keeping a sense of urgency in everything we do."
Learn more about our partnerships in rare diseases
MAT-GLB-2303179.V-1.0/06 2023