Sanofi's Rare Humanitarian Program Recognized as "Transformative"
Published on: April 7, 2022

A review of Sanofi's Rare Humanitarian Program was published this week in Orphanet Journal of Rare Diseases – detailing the program's lasting impact for individuals living with rare diseases in underserved communities around the world.
World Health Day (April 7th, annually) is an important time for us to come together as global citizens and focus on how we can make a lasting impact on the health and wellbeing of people around the world.
The need for this focus on health care is especially true for rare diseases, where the experiences of the 300 million people impacted are often overlooked and underserved.1
For more than 30 years, Sanofi's Rare Humanitarian Program has worked to change that.
The impact of our program and the lessons learned from three decades of efforts alongside local authorities and non-governmental organizations (NGOs), was published this week in Orphanet Journal of Rare Diseases. It was part of a review by ten experts from around the world, including health care professionals, rare disease advocates, and patients.
Best practices and lessons learned
Some of the key findings on what contributes to the transformative effect of our program – and by extension, what could be replicated in other humanitarian medical access programs – are:2
A case-by-case approach to care in different areas of the world is best practice, as geographical regions can differ in healthcare infrastructure, and in disease phenotypes and genotypes that can impact the approaches to patient treatment.
A tailored approach to assessing and monitoring regional logistics is necessary to identify disparities in access to medical technologies, and limitations of remote locations based on the capabilities and location of the country.
Building skill sets and infrastructure to specifically help support the complex care required for people with rare diseases is essential to program success. To achieve this in the Sanofi program, initial training of individual physicians quickly grew into establishing medical advisory boards of enterprising local physicians, international expert physicians, and humanitarian initiative staff.
The most important lesson? Maintain an open-ended vision and consistently evolve.
When the Rare Humanitarian Program began in 1991 it focused entirely on Gaucher disease.2 The program has now grown to support five different lysosomal storage disorder (LSD) communities across six continents with free treatment for patients that meet the program's criteria, disease state awareness and education, and local infrastructure assessment and modification to make these efforts possible2.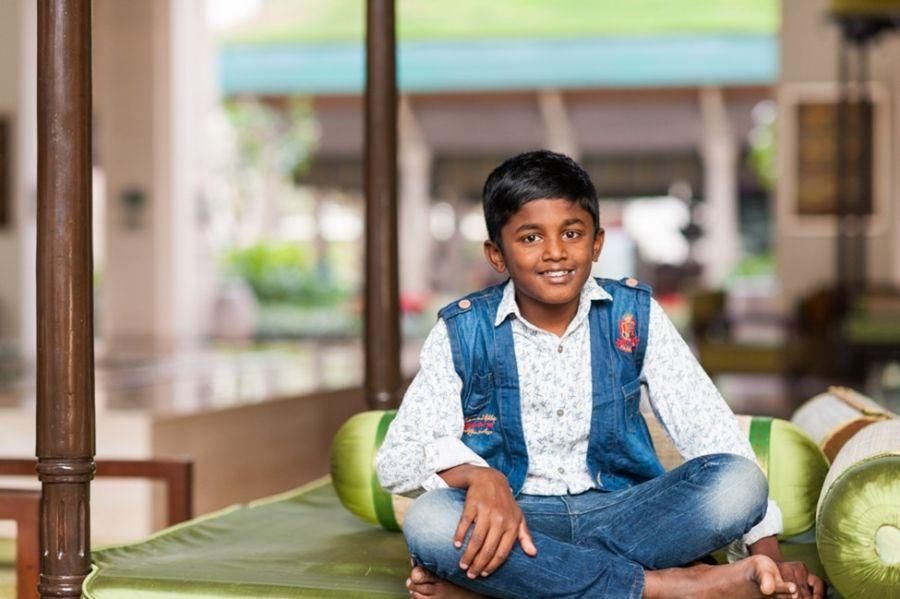 Prajwal, living with Gaucher disease, from India, started treatment in 2008 when he was less than 2 years old.
Reaching more people with rare diseases
Since its establishment, the program has provided treatment to more than 3,300 people across 100+ countries.2 Today, there are more than 1,000 people active in the program with more than 150 new people approved each year.2 And many people in the program from around the world have opened up to publicly share their stories, becoming advocates for others living with the conditions they face.2
At Sanofi, we are committed to not only advancing research and development for rare disease medications, but also to advocating for the best possible care for people living with rare diseases – regardless of their geography, background, or financial means.
The Rare Humanitarian Program is among one of Sanofi's proudest contributions to this mission.
This World Health Day, we look back and learn from the legacy of our Rare Humanitarian Program and, most importantly, we look to the future as we continue to serve this remarkable community of people living with rare diseases.
References
Nguengang Wakap, S., Lambert, D.M., Olry, A. et al. (2020). Estimating cumulative point prevalence of rare diseases: analysis of the Orphanet database. Eur J Hum Genet 28, 165–173. https://doi.org/10.1038/s41431-019-0508-0. 
Verma, I.C., et al. Transformative effect of a Humanitarian Program for individuals affected by rare diseases: building support systems and creating local expertise. Orphanet J Rare Dis 17, 87 (2022). https://doi.org/10.1186/s13023-022-02192-1.
MAT-GLB-2200913- v1.0 3/2022