At Sanofi, our dedication to improving people's lives goes beyond innovations in healthcare. As a global organization we also bear great responsibility in caring for our planet. We've set clear goals and are mobilizing our employees and partners to join us in taking action for the planet.
Climate change affects us all
As a healthcare company, we understand the urgency of addressing climate change. For us, improving people's lives goes hand in hand with preserving the planet.  
We're committed to the United Nations' Race to Zero initiative. We know we can make the greatest impact by building a road to carbon neutrality by 2030, and to net zero emissions by 2045.  
Progress for which we've just been recognized, for the second year in a row, on the CDP's Climate Change A List 2022 for our commitment, actions and transparency on climate change.
Building an environmentally-resilient business
Climate change and nature loss can pose both risks and opportunities in the short, mid and long term. Therefore, we are collectively working to strengthen our resilience to the environmental challenges which could impact our ability to support our patients and chase the miracles of science. This includes mitigating the dependencies on natural resources and addressing the growing impact of climate on human health. As a committed company fighting against climate change and its impacts on health, Sanofi is also taking a holistic approach, seeking innovations to contribute reducing healthcare systems impacts by decarbonizing the patient care pathway as a whole, while striving to bring medicines addressing healthcare challenges caused by rising environmental changes.  
Reducing emissions and improving energy efficiency
We're adopting an approach that combines emissions reduction, energy efficiency (consume less, consume smarter), with decarbonization of our energy supplies (consume differently).  
We're making progress on our action plans to reduce greenhouse gas (GHG) emissions from our activities (scopes 1 & 2), source renewable electricity, foster an eco-fleet, and help our partners reduce GHG emissions (scope 3). 
Our energy efficiency approach extends to all our activities, buildings, processes and utilities. An energy saving program is in place at all of our sites.
In 2022, the HSE management system of Sanofi has been assessed and certified as meeting the requirements of ISO 14001:2015 for the following activities: Research, development, manufacturing, supply chain, sales & marketing, administration and related support functions performed in the Business Units: General Medicines, Specialty Care, Vaccines, Consumer HealthCare; in 35 sites. 
In 2022, the Energy management system of Sanofi has been assessed and certified as meeting the requirements of ISO 50001:2018 for the following activities Research, development, manufacturing, distribution centers and related support functions performed in the Business Units: General Medicines, Specialty Care, Vaccines, Consumer HealthCare; in 28 sites.
Minimizing our environmental footprint  
The protection of resources is key for people and planet. That's why we're adopting the principle of circularity (reduce, reuse, recycle and recover) to answer resource depletion and minimize additional natural resource extraction.  
Because water is an increasingly scarce resource, we're committed to implementing water stewardship and water efficiency plans in all our industrial sites by 2030 and those with a high level of water-related risks (especially those in water stress zones) will have one by 2025. Our progress to consistently reduce the water footprint of our industrial operations over several years has been recognized by the 2022 Water Security Carbon Disclosure Project (CDP) with the A- score, confirming our position in the "leadership band". In addition to accelerate the development of relevant and impactful local actions, we've joined the Alliance for Water Stewardship (AWS).   
By 2025, 100% of our manufacturing sites will have engaged dedicated programs for pharmaceutical residues in the environment to monitor, manage and reduce the potential impacts of our medicines on ecosystems. Specific programs have already been engaged in 72% of our manufacturing sites and in 100% of our priority sites.  
We have a global commitment to protect biodiversity at our sites, particularly those located near sensitive natural areas. By 2025, our priority sites with highest potential impacts on local biodiversity will implement specific biodiversity management plans. This approach will be extended to all our sites located near biodiversity sensitive areas by 2030.  
Finally, we're continuing our efforts around waste management so that by 2025 more than 90% of waste is reused, recycled or recovered. We're ensuring that our sites no longer use landfill by 2025. Today, 68% of our sites are landfill free and 86% of waste is reused, recycled or recovered.
Improving the environmental profile of our products
Delivering eco-innovative products is a priority for us.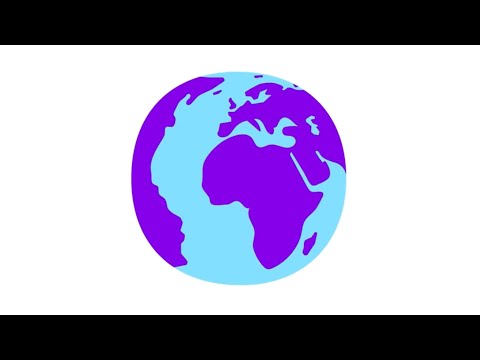 As part of Planet Care, our global environmental sustainability strategy at Sanofi, we're constantly working to reduce the environmental impact of our products. One of our action levers is Eco-design.
With Eco-design, we are evaluating and improving our products' environmental footprint across their entire value chain - from raw material extraction and transformation, to manufacturing, all the way up to distribution and the end-of-life treatment.
And we've made strong commitments. All our new products will be Eco-designed by 2025, and all top-20-selling products by 2030. In addition, we'll remove the use of plastic in blisters for all our vaccines' syringes by 2027. Today 33% of our vaccines' secondary packaging is already blister-free.   
Mobilizing our people and partners
Progress doesn't happen without our people and our partners; united by the desire to make an impact. 
We're taking action as one company, and empowering people to do more to protect the planet. Every year, we invest €3 million in turning our employees' ideas for sustainability into solutions that work.
We're also engaging our suppliers. In addition to the decarbonization programs launched across our supply chain, we're proud partners in ENERGIZE: a program to shift our shared supply chains toward 100% renewable electricity and reduced emissions and Manufacture 2030 (M2030) to accelerate the decarbonization of shared Active Pharmaceutical Ingredients (APIs) supply chains. 
Environmental sustainability factsheets
Stronger together
These are some of the global initiatives we're engaged with.  
Transforming our ambition into action